Bountiful High School


Class Of 1971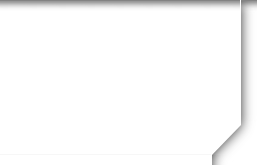 John Pruett
Profile Updated:
January 2, 2017
Yes! Attending Reunion
Comments:
Haha. Looking at the yearbook photo-I was working on a car transmission, hadn't showered yet, my hair had transmission oil in it, I just combed it at home & dashed to school to get the photo, nearly forgot. Even then, I was always working on something. I got grease on that robe, probably!
Have lived in California most of my adult life. Attended UCLA for 8 years. Practiced general dentistry in N. California for 10 years before returning to study the specialty of endodontics. Lived in AZ for 12 years, then back to CA.
1/2/2017 I'm in my 9th year as an endodontist in N. California, am retiring in the near future. Our first grandchild just arrived, a girl! Good timing on her part. Someone to spoil!
School Story:
The only day I ever ditched anything was the Awards Ceremony, I guess I got several. Wish I had been there to claim my Honors. I had no idea they were giving me anything.
John's Latest Interactions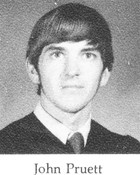 Still working, doing dentistry & still enjoying the outdoors whenever I can.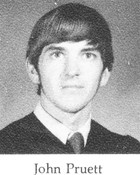 John Pruett
added a comment on his Profile. New comment added.